Veteran-Made
Made out of 50 cal shells and available in a variety of blades, our knives are handmade by a U.S. Military Veteran. The 50 cal ammo was used by the military and reused to create an incredibly unique gift. An excellent conversation piece and a truly one-of-a-kind knife.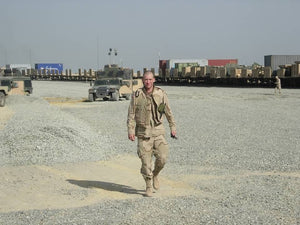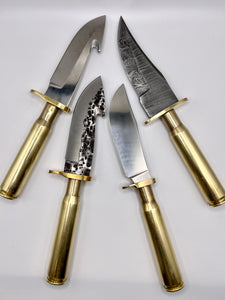 Unique Materials
We offer genuine and USA-made Damascus and Stainless Steel blades in a variety of lengths. Our blades are fit into a 50 cal shell previously used in the military, and are finished with a custom-made sheath.
Kydex Sheaths
Using Kydex, we offer an incredible handmade sheath for your blade. The Kydex is heated to 350 degrees and the softened material is placed into a press with the blade to make a form fitting sheath. After hardening, the design is cut and sanded. The design is finished with round eyelets, creating a place for all your attachments. Available in a variety of military designs.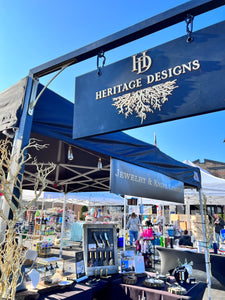 Upcoming Events
Visit our Facebook page for details on upcoming in-person events!